Welcome to day 1 of my Link Love series while I begin my self-imposed maternity leave! I hope you enjoy all the great shops and sites I have to share with you over the next few weeks.
Happy Surfing!
Beautiful
house tour
,
of mixed media artist
Lu Summers
. She has a
blog
, and an
Etsy Shop
as well.
Good To Know
....amazing size offering advice and inspiration not only for artists, but anyone looking for a creative kick in the a##!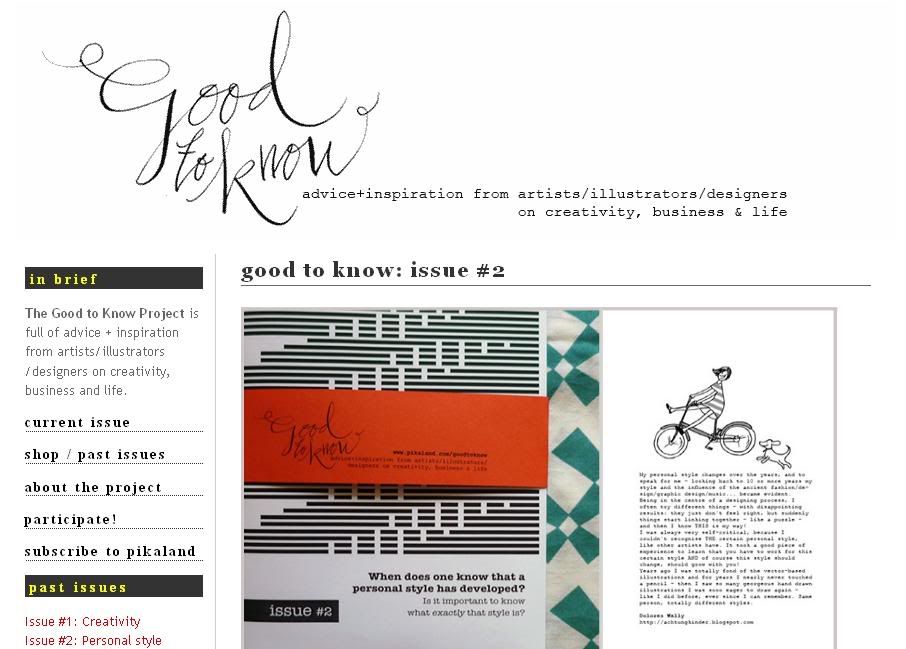 screenshot of
Good To Know
Fabulousmess
, amazing Etsy Shop offering up everything from reupholstered furniture, to handmade ceramics and textiles. Truly original work!