Sarah

Hartill
is a Style Editor at
Canadian House & Home
magazine, which is quickly becoming the new Domino according to blog guru Holly Becker of
Decor8
. Sarah has a
blog
, and her own home was recently featured on
Design*Sponge
as well!
all images from
Sarah

Hartill
I guess this is a day for Sarah's! Next on today's Link Love post is the lovely and talented mixed-media artist
Sarah

Ahearn
. She has an
Etsy

shop
, and one of her pieces was just featured on
Kindred
this season!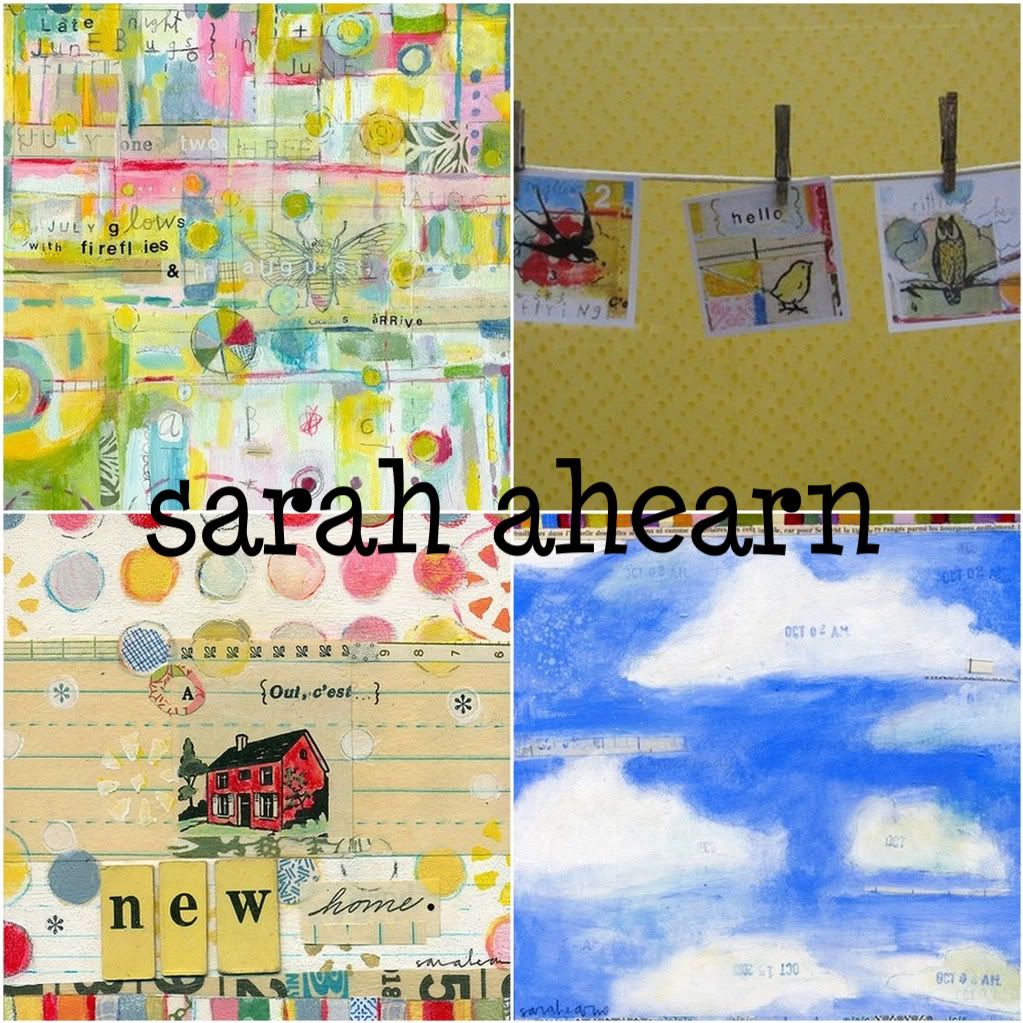 all images from
Sarah

Ahearn
Today's last link is the beautiful blog,
A Field Journal
. Absolute eye candy. You really need to visit to get the full effect. So pretty, all the time.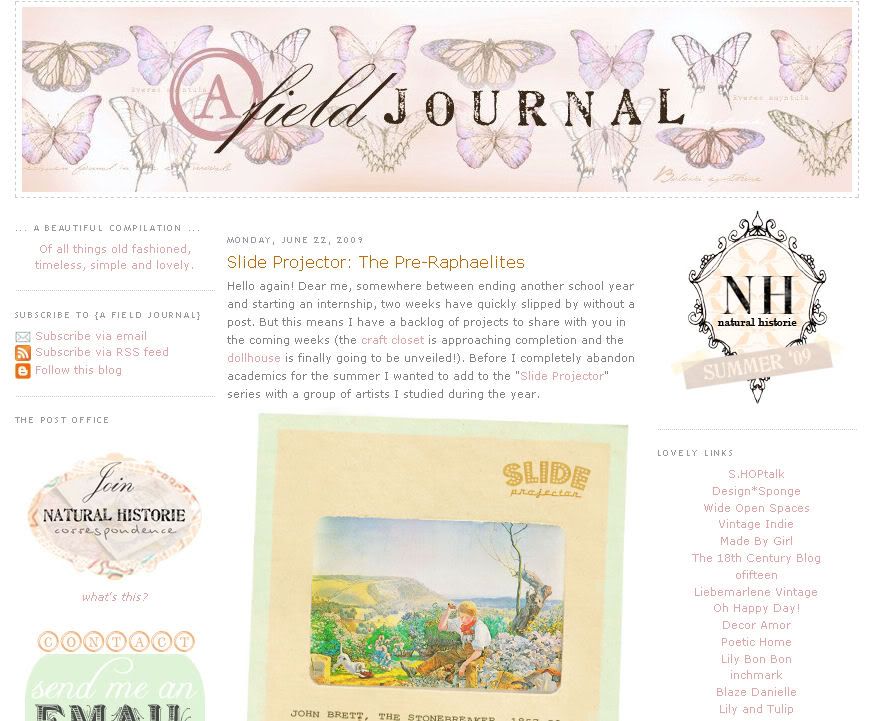 screenshot of
A Field Journal
How is
everyone's
summer going so far? I'm writing the post before the baby has arrived, but
I'm
sure by the time you all read this, I'll be running on no sleep and covered in
spit-up
. I'll be sure to keep everyone informed of my new mommy adventures as well once
I'm
all settled, and hopefully on somewhat of a schedule!